Teutopolis, IL – Stevens Industries' Vice President of Operations for Furniture and Casework, Joe Schumacher, has been awarded Woodworking Network's 40 Under 40 Award. Going into the sixth annual awarding, this group celebrates industry professionals who are making an impact at their jobs, in the community and on the North American wood products manufacturing industry.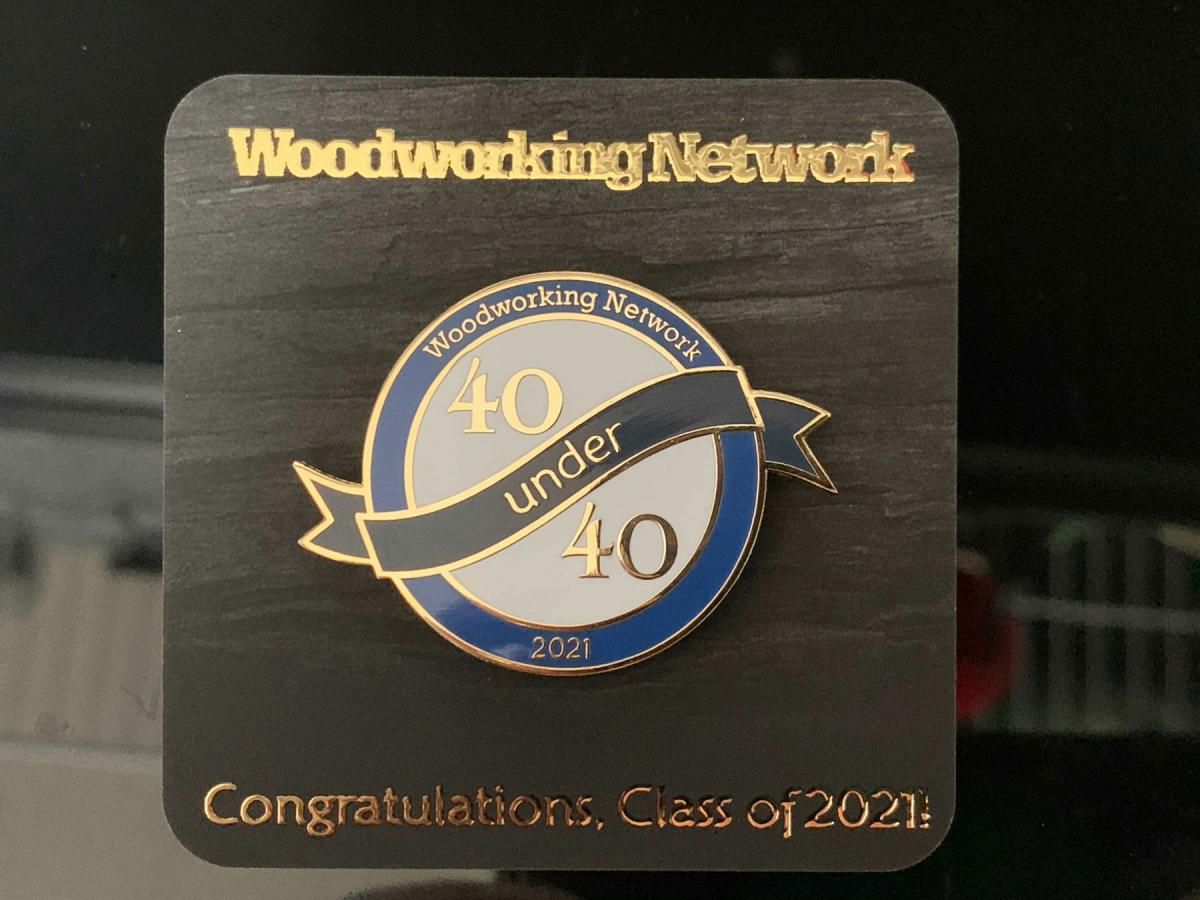 Those selected in this group have been recognized by their peers for their achievements and innovations in the categories of productivity, profitability, social good, ingenuity, peer inspiration, product development, organizational leadership or other areas. Joe was nominated due to his incredible amounts of impact, success and growth within Stevens Industries. He started with the company as a Lean Process Engineer and has served many roles to be where he is today as the Operations Manager.
Along with his success with Stevens, Joe stays plenty busy within his community and involvement with his children's activities. He volunteers with local schools, on various community committees and spends time coaching his children's sports teams.
When asking his reaction to the award, Joe stated, "I am humbled to be recognized in the 2021 Wood Industry 40 Under 40 by Woodworking Network. This is really a reflection of Stevens Industries' reputation throughout the industry. The incredible level of quality and innovation at Stevens is recognized by our peers and competitors throughout North America. Each day, I continue to learn from my co-employee owners of Stevens Industries. I appreciate the patience and guidance from those that continue to work with me day in and day out, while making continuous improvements for our company and each other."
"We are extremely proud of Joe and honored to have him on our team here at Stevens," said Todd Wegman, President of Stevens Industries. "When completing the nomination form for Joe, it came easy to talk about all of his successes that made him worthy of this award. Joe is a leader but also a team player within our company. He is always encouraging others, helping where needed and persevering through any challenge that comes his way. I'm incredibly delighted to see such a deserving individual receive this great award."
Stevens Industries, Inc. leads the industry in commercial casework, millwork, countertops, solid surfaces and decorative services. An employee-owned company that has been in business since 1956.
For more information about Stevens Industries, visit www.stevensind.com.