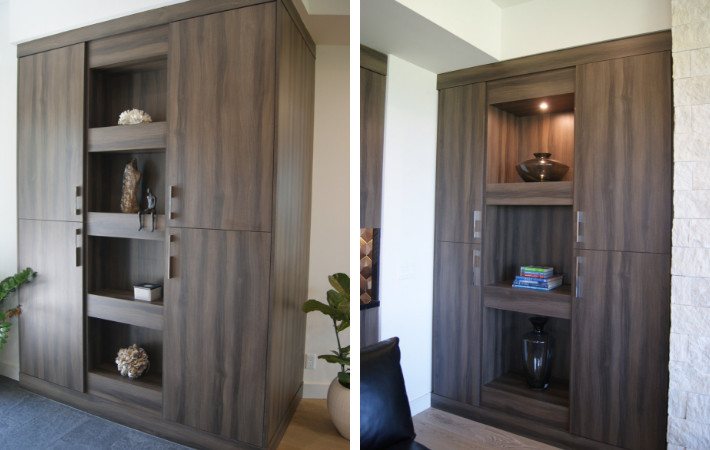 Superior storage in Drift Loud, Artika texture. This lovely home in California showcases one of our favorite designs - Drift Loud, G92. The deep storage allows ample stage for Drift Loud to shine with bold color and texture. The robust tones of Drift Loud pair beautifully with crisp white, or pearl grey walls.
The Artika Collection was designed to simplify the manufacturing process. It is a complete collection, offering matched high impact surfaces, textured laminate panels, edgebanding, mouldings, flat panel, slab and five-piece doors.
Images provided by National Wood Products - Southern California.