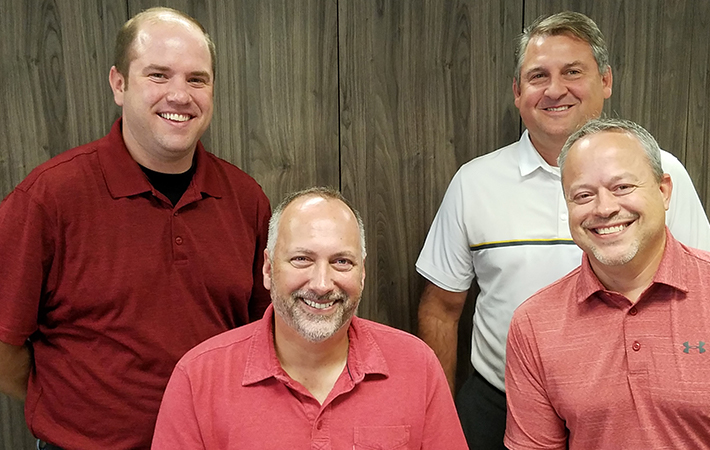 Stevens Industries, Inc. announced the promotions of three team members and hiring of one new member to head their product divisions. Derek Koester now holds the title of Director of Sales for the Casework division. Jason Woomer has moved into the role of Director of Sales for Private Label and Subcontract. Tom Franta is new to Stevens, coming onboard as the Business Manager for Tot Mate, I.D.SYSTEMS and ProMed product groups. In early 2020 Bill Lane was promoted to Director of Sales for StevensWood Panels and Components.
These newly created roles will focus on each division's market opportunities and improve the company's sales efficiency. The divisions have a full complement of sales staff, customer service representatives, project managers, estimators and drafters guiding the success or orders and projects.
Stevens has manufactured architectural millwork, casework cabinetry, panels, components and furniture since 1956 and is fully owned by its 500 plus employees. The company's work can be seen in multi-family housing, professional offices, retail, hospitality, education, dental offices and healthcare facilities throughout North America.
For more information about Stevens Industries visit www.stevensind.com or contact company spokeswoman, Amanda Emmerich, 217-857-7100.